Welcome to our back yard.
These are pictures taken from some of our travels around the country. We are fortunate to live in a place where we are only a few hours to the top of a mountain and a few minutes to the ocean. In a day you can travel to Black, White or Golden sand. Anyway, enough of my prattle here are some of our recent pictures.
These are from a walk Pol and I took up Mount Egmont (or Mount Taranaki, there is some debate about its name).
Wilkies Pools Walk.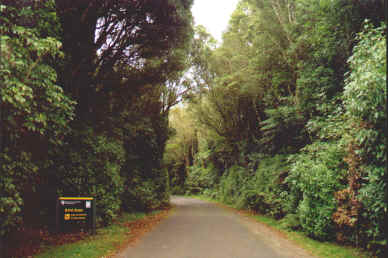 The entrance to the park. This is amazing, several miles of this
before coming out to the car park.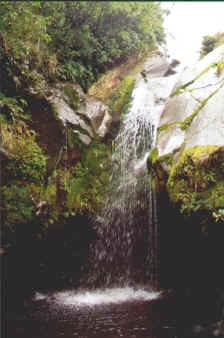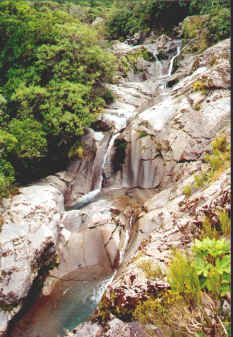 Above right: Wilkies pools. A wonderful cascade of water. &
Above left: The waterfall at the base of wilkies pools.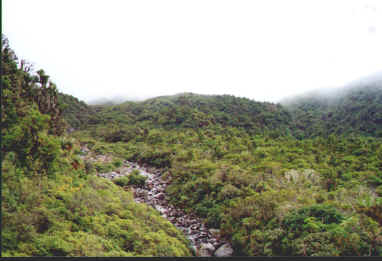 One of the many valleys on the way up the mountain.